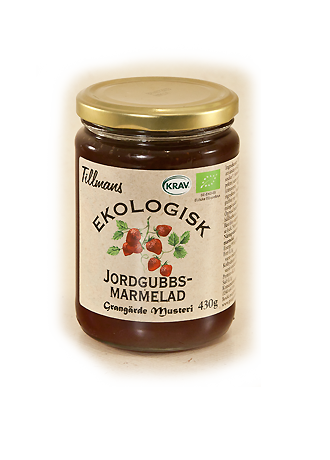 Tillman Organic Strawberry Spread
Tillmans organic and KRAV-labelled strawberry spread is a thicker jam with a consistence that reminds more of a marmalade. It is very good spread on bread. The strawberries are grown on our own farm and it is a tasty children's favourite.
430 g/jar
12 jars/pack
Strawberries, sugar, fruit pectin, citric acid.
Energy: 995 kJ
Energy: 238 kcal
Protein <0.5 g
Carbohydrate: 57.8 g
Fat: <0.5 g